As an independent jeweller, all our commissions are bespoke and designed in collaboration with you, our client. Whether an elaborate engagement ring or a minimal wedding ring, these all have designs which respond to your important themes. These often combine ideas to represent the coming together of two people. Ideas range from understated to audacious and can be as unusual or coded as you like. Simple forms such as pet names, favourite flowers or star signs also work extremely well.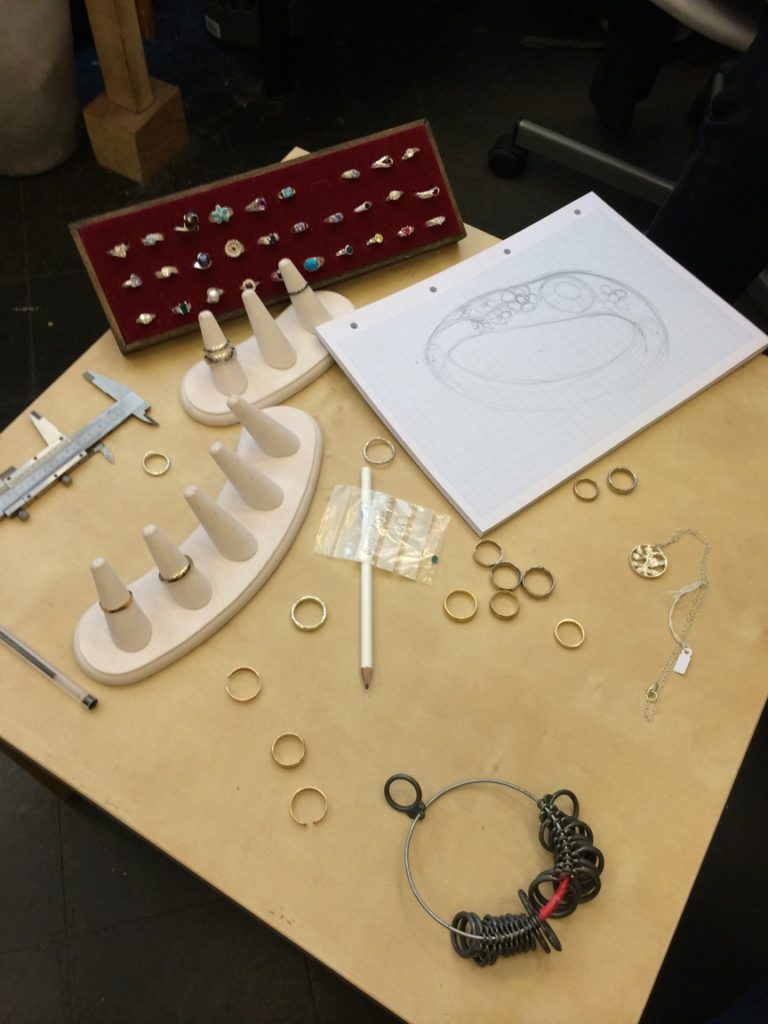 The process starts with an initial chat at Greenwich market or by email, followed by a questionnaire and then a consultation at our Welling studio. If you have half an idea we can expand it into a working design with some drawings over a cup of tea. We'll do some measurements and look at all the metals, and lots of weights, shapes, details and textures along with some gemstones to try to discover 'your ring'. We're always looking to make something new, and that twist, however bold or subtle, that will make it special.
Following the consultation we will send you comprehensive quotes for all the options that have been decided on. We will include any further sketches for the more detailed pieces. It's far, far easier to figure out complex ideas face-to-face in the consultation, so we try to keep any decisions afterwards as simple as possible.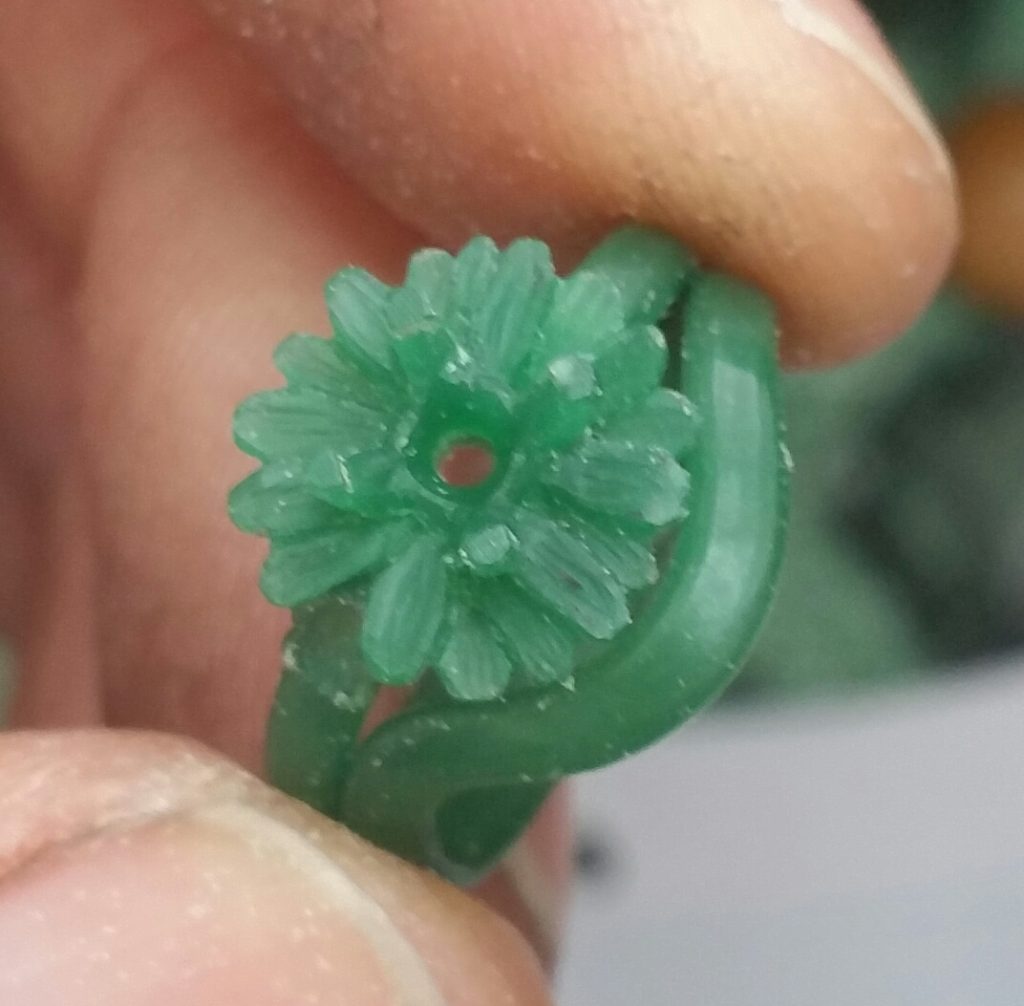 Once you've decided on the rings you would like to commission, Richard will hand sculpt the wax model, if appropriate. We will then send you photographs to agree. You are also very welcome to see the wax model in person at our studio. This also makes a good time to see any gemstones we have selected and choose between them.
When the wax model has been agreed, that then goes to be lost wax cast. The rough cast comes back to us for polishing. After that, any gemstones are set in the ring in Hatton Garden. All items are also hallmarked at the Assay Office. This is an independent process which is a legal requirement and guarantees the purity of the metals we are providing to you. Finally, Richard looks carefully over the rings to make sure they are perfect. You can then come and collect them from our studio or Greenwich market!